Archive for July, 2016
Our scratch Bakery has some tempting treats out this week!  Visit to get a Blueberry scone or Blueberry Coffeecake!  It is to die for!!! Have a family camping trip coming up?  Call in and order some treats to take to enjoy for breakfast or under the stars!
We are also still running our Weekend Happy hour!  So pop in for a pint or fill up your growler to go!
This week's storage tips are for Broccoli.  We have so many delicious heads coming out of the garden right now!  But they don't last long, so make sure you think about putting some in your freezer to enjoy this winter!!  Visit this blog to see how long your broccoli keeps in the frig and how to store it to  keep the longest! http://sweetwater-organic.org/veggies/broccoli/
For recipes this week we made use of the Broccoli and the Green Beans!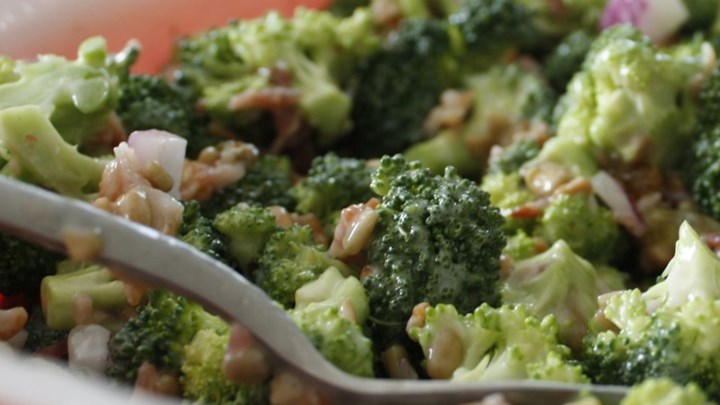 Broccoli Salad
2 heads fresh broccoli
1 red onion
1/2 pound bacon
3/4 cup raisins
3/4 cup sliced almonds
1 cup mayonnaise
1/2 cup white sugar
2 T white wine vinegar
For the rest of this great recipe and many other ideas visit: http://allrecipes.com/recipe/14280/fresh-broccoli-salad/
Green Beans & Bacon Vinaigrette
kosher salt & black pepper
2 pounds green beans
6 slices bacon
2 shallots
2 T cider vinegar
2 T whole-grain mustard
2 T olive oil
For the rest of this great recipe visit: http://www.realsimple.com/food-recipes/browse-all-recipes/green-beans-bacon-vinaigrette
And that's all for this week!
Off to combine some wheat!
Farmer Stacy 🙂