Archive for August, 2015
Farmer Stacy is now back at work!  You will likely see my 1 month baby girl Emma!
We are still doing our Happy Hour for one more weekend!  It's a great way to catch a quick bite, and enjoy your surroundings and our beautiful view!!
If you are in a hurry we also offer fresh Fruit Shakes, Ice Cream, and Growler Fills!  The Perfect treat for a warm day, or your backyard BBQ!!  With 6 rotating taps, there's always a new Brew or Cider to try!  And if there's something that you'd like us to carry, let us know!! We'll check with our supplier and see if we can get it!
This week's storage tip of the week is for Freezing Broccoli.
Broccoli—florets and stems—must be blanched for effective freezing. If you freeze it raw, you'll wind up bitter, drab green, shriveled stems. Blanching preserves the bright green color and tasty flavor. You can either blanch in boiling water for three minutes or steam for five minutes.
The first recipe is for Zucchini Bread.

Zucchini Bread
3 cups flour
1 teaspoon salt
1 teaspoon baking soda
1 teaspoon baking powder
3 teaspoons ground cinnamon
3 eggs
1 cup vegetable oil
2 1/4 cups white sugar
3 teaspoons vanilla extract
2 cups grated zucchini
1 cup chopped walnuts
For the rest of this recipe visit: http://allrecipes.com/recipe/moms-zucchini-bread/
Beet Borscht
2 cups fresh beets
1 cup carrots
1 cup onion
2 cups water
1/2 tsp salt
2 cans beef broth
1 cup cabbage
1 T butter
1 T lemon juice
For the rest of the recipe visit http://www.tasteofhome.com/recipes/beet-borscht
And Lastly: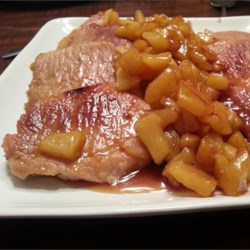 Caramel Apple Pork Chops
4 pork chops
1 tsp vegetable oil
2 T brown sugar
salt & pepper
1/8 tsp cinnamon
1/8 tsp nutmeg
2 T butter
2 apples
For the rest of the recipe visit http://allrecipes.com/recipe/caramel-apple-pork-chops/?mxt=t06dda
And that's all for this week!
Until Next week!
Farmer Stacy 🙂